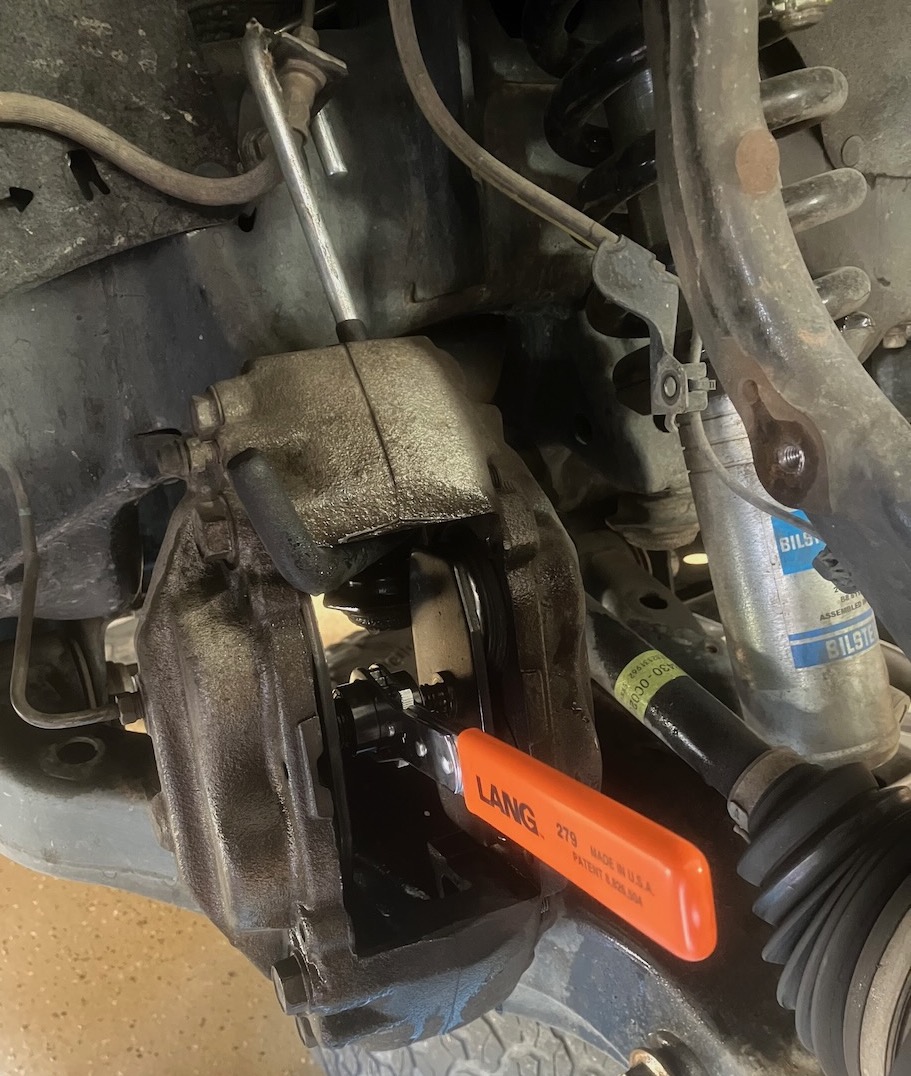 Toyota Tundra (2nd gen) Brakes
There are a couple of things worth noting when doing pads and rotors on a 2 - 2.5 gen Tundra (and probably 2nd gen Sequoya too). 
I did a ton of research trying to find out who the OEM supplier is for this application.  After pouring through many photos of factory replacement pads, I concluded that Advics is the OE supplier.  This was further confirmed when I disassembled the brakes, all the markings on the rotors and pads were almost identical to factory (without the Toyota logo though).  One exception was with the Advics shim kit.  The shims on the factory pads are worth transferring over to the new pads.  On the rears especially.  The aftermarket shims on the replacement pads interfered with the caliper slides. 
This is just a brief outline, I recommend reading the FSM for this job.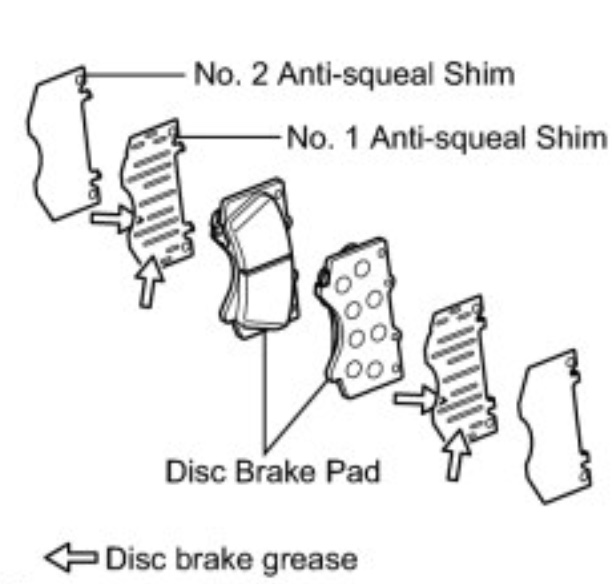 Some other things to consider:
You need a special brake caliper compressor in order to properly compress all 4 pistons on the front calipers.  (pictured below)
The Toyota FSM also specifies replacing the caliper mounting bolts in the front.  
The Advics pad kit also didn't come with replacement rear pad support kits and the FSM recommends not removing them with out replacing.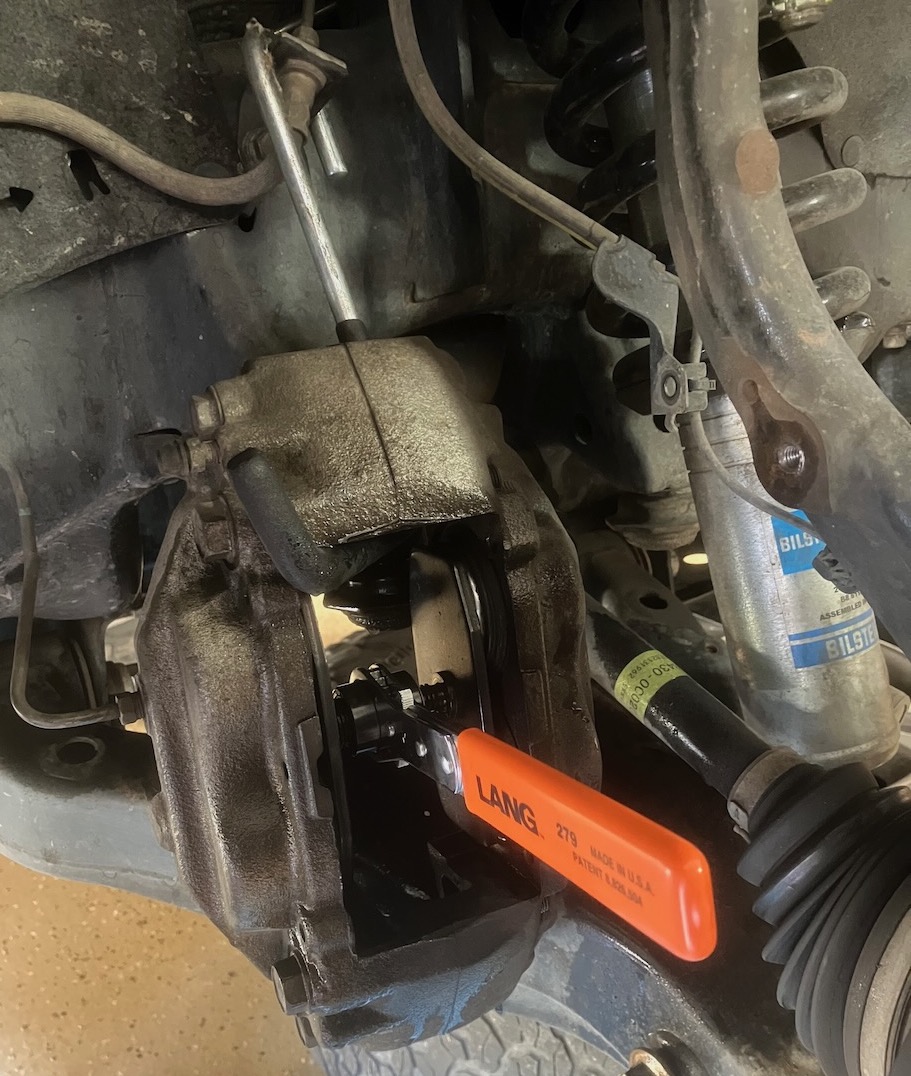 Parts Needed
Advics AD1303 - Front Brake Pads
Advics AD1304 - Rear Brake Pads
Advics A6F048 - Front Rotor X2
Advics A6R049 - Rear Rotor X2
Torque Specs from the Toyota FSM
| | |
| --- | --- |
| Fastener | Torque |
| Front Caliper Bolt | 73 ft-lb |
| Rear Hanger Bolt | 70 ft-lb |
| Rear Caliper Slide Pins | 65 ft-lb |