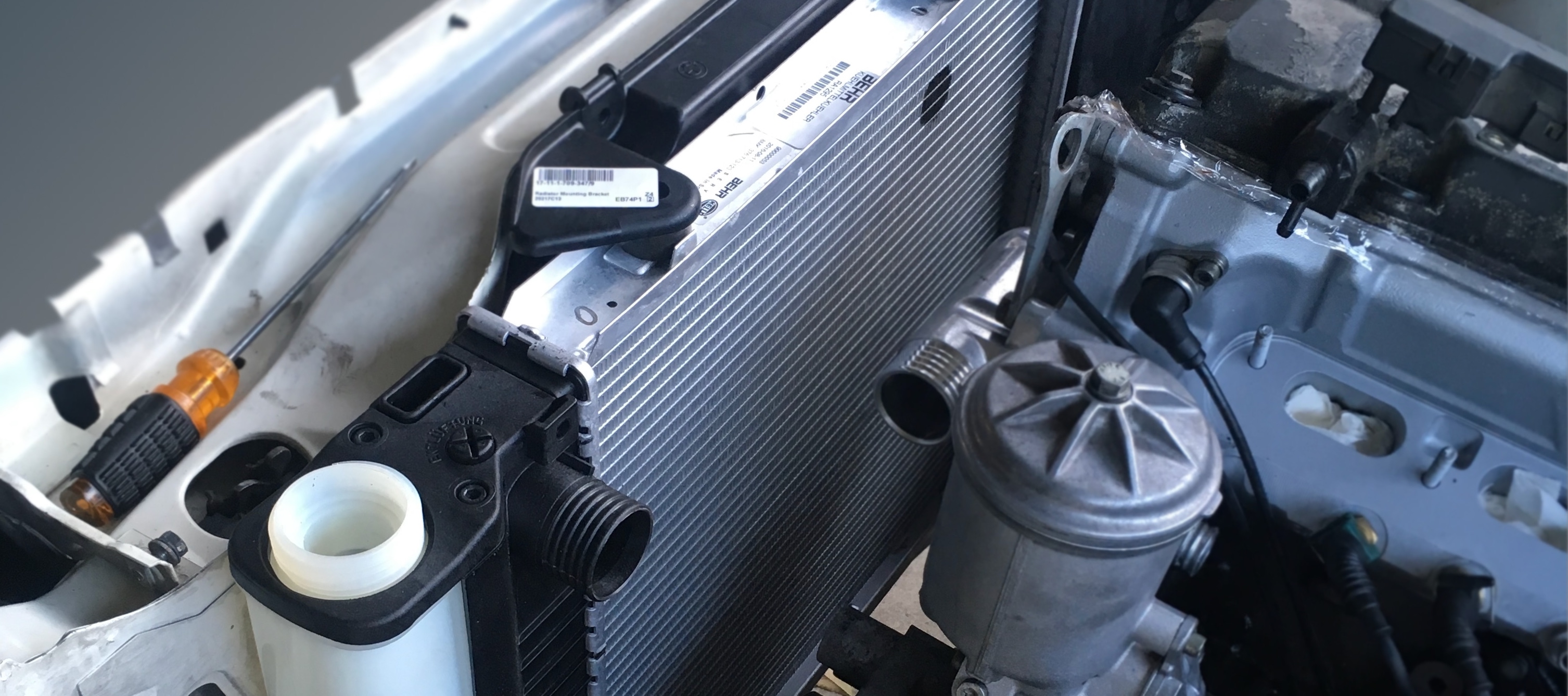 This is the list of parts that were required to swap a M50 (Non Vanos) into an early model (1986 325e) E30.  This list of parts is not meant to be an exhaustive list.  These were the main sticking points as I remember them.  Depending on your engine swap year some of this may not be correct, make sure you do your research.  
This parts list should also get you started in the right direction for any S50 or M/S52 swaps as well.  Just note that the farther you get from the M50NV there are new issues that will come up.  
Table of Contents
Brake Booster
The stock E30 brake booster is to large in diameter to clear the M50 intake manifold.  Rather than auger out the holes in the fire wall or relocate the stock E30 brake booster, a Porche 944 brake booster fits with a little modification to the booster.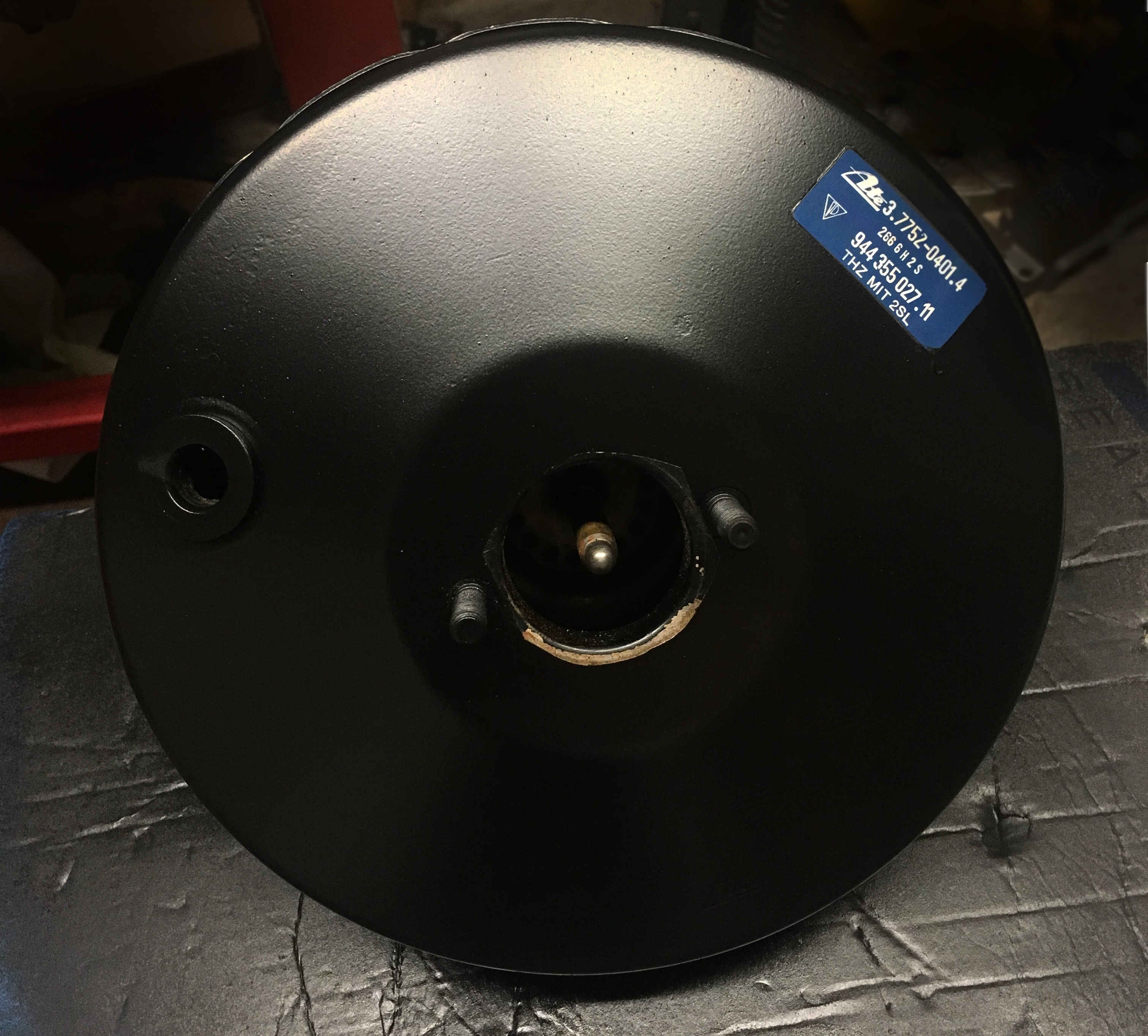 Oil Pan
You will need a front sump oil pan.  The oil pan off of a E34 will fit the e30 perfectly.  It even has the oil level sensor in it that will work with the E30's check control system.  You will also need the E34 oil pickup tube and the dipstick to get a correct oil level reading.  
Cooling System
The E30 has the reservoir in a different location that isn't compatible with the M50.  The radiator out of a late model E30 (M42/44) with the radiator and coolant expansion tank in one unit will work great. If you have an early model E30 you will need the radiator mount and bushings.  I used two of the same Gates hoses cut to different lengths as the upper and lower radiator hoses.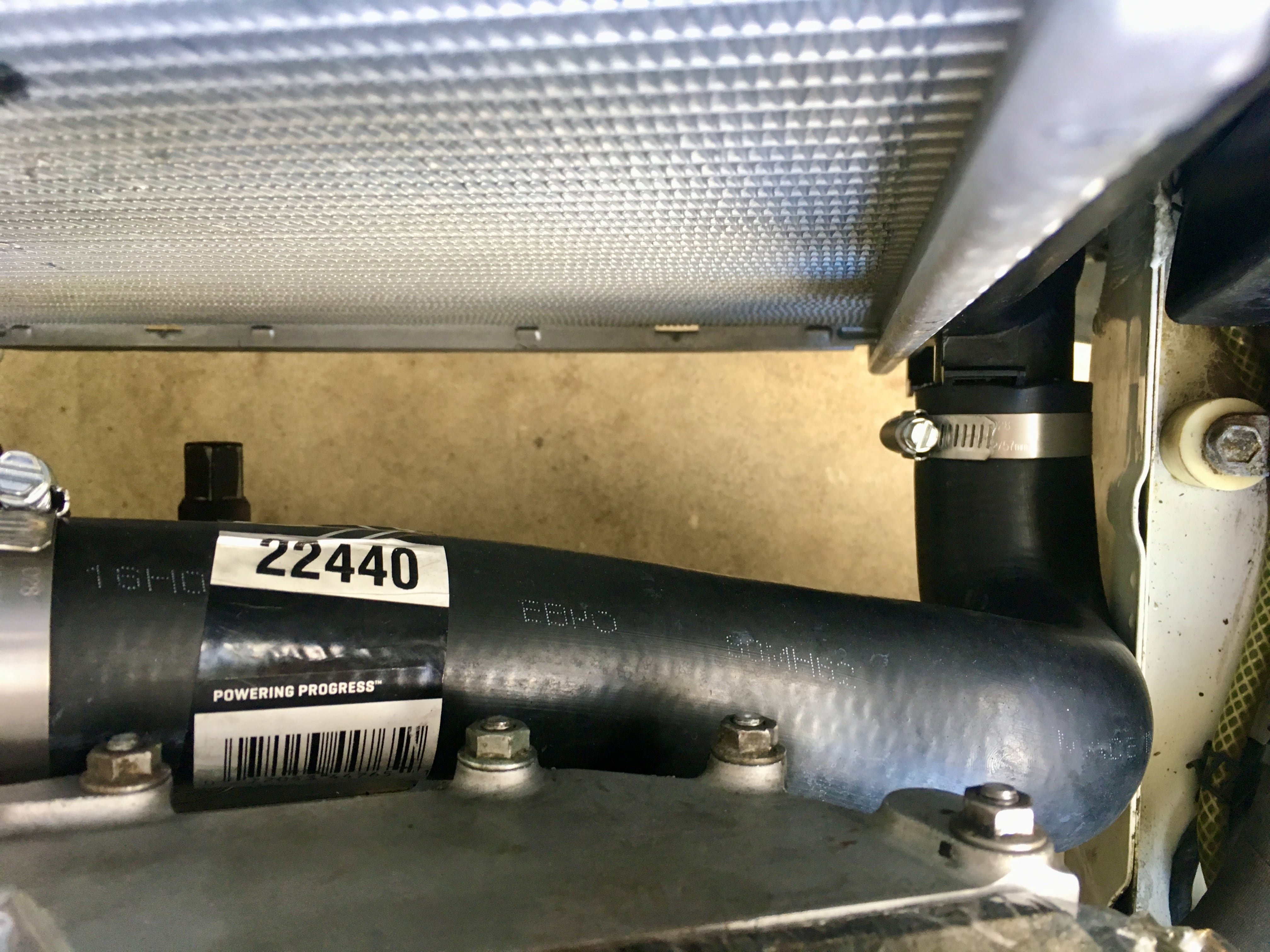 I installed a Spal electric pusher fan in front of the radiator.  I swapped the factory 90/99*C temperature switch for a 80/88*C from a 4 cylinder E36.  If you install a 80/88*C temperature switch make sure you get a matching thermostat.  
Forced induction or S50/52 swap - the M42 radiator may not have enough cooling capacity in all climates.  
M42/44 Radiator - BMW Part# 17111728907
Radiator Mount - BMW Part# 17111709347
Radiator Mount Bushing x2 - BMW Part# 17111150984
Radiator Hoses x2 - Gates Part# 22440
Heater Hose (from expansion tank to under intake area) - Gates Part# 19825
Spal Electric Fan - Spal Part# 30101517
Spal Electric Fan Mounting Brackets - Spal Part# 30130011
80/88*C Temperature Switch - BMW Part# 61318376440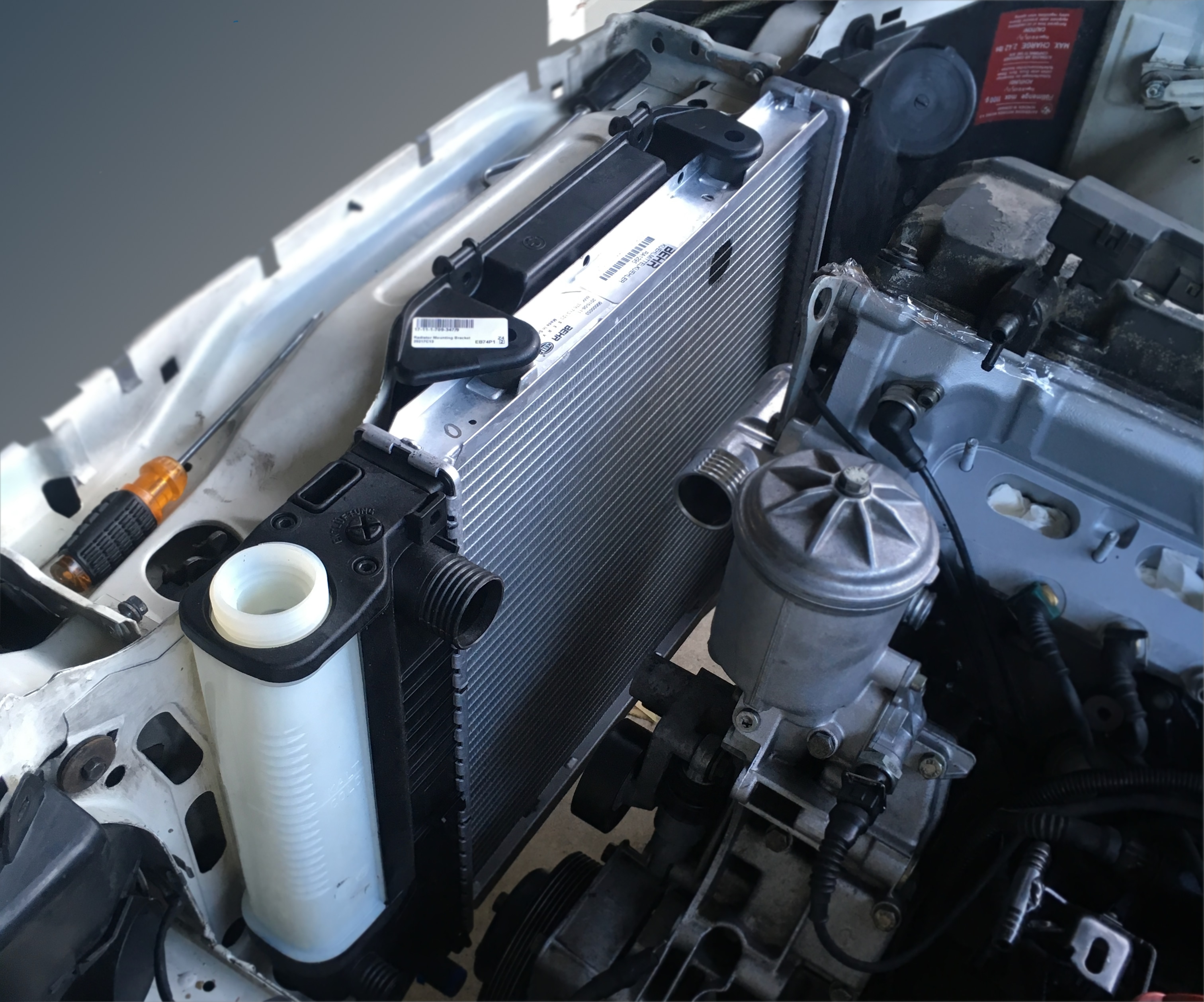 Throttle Cable
You will need a E34 M50 throttle cable.  
E34 M50 Throttle Cable - BMW Part# 35411160609
Engine Mounts
E36 M50 engine mounts with E34 M50 bushings.  The drivers side engine mount bushing hole will need to be elongated to fit in the E30.  
Transmission Mounts
The rubber E36 transmission mounts are perfect for a daily driver.  I had initially used the E21 mounts everyone recommends as an upgrade however they were too stiff and slightly too tall in my application.  This resulted in to much noise and vibration entering the cabin. 
E36 manual transmission mount - BMW Part# 22316799331
ECU Mount
To mount the E36 M50 ECU in the E30 you will need the ECU mounts from a late model M42 (318i) powered E30.  The following part numbers are the support brackets you will need to mount the ECU in the factory location (above the glove box).  
Support bracket left - BMW Part# 12141727498
Support bracket right - BMW Part# 12141727499
Center supporting plate - BMW Part# 12141727500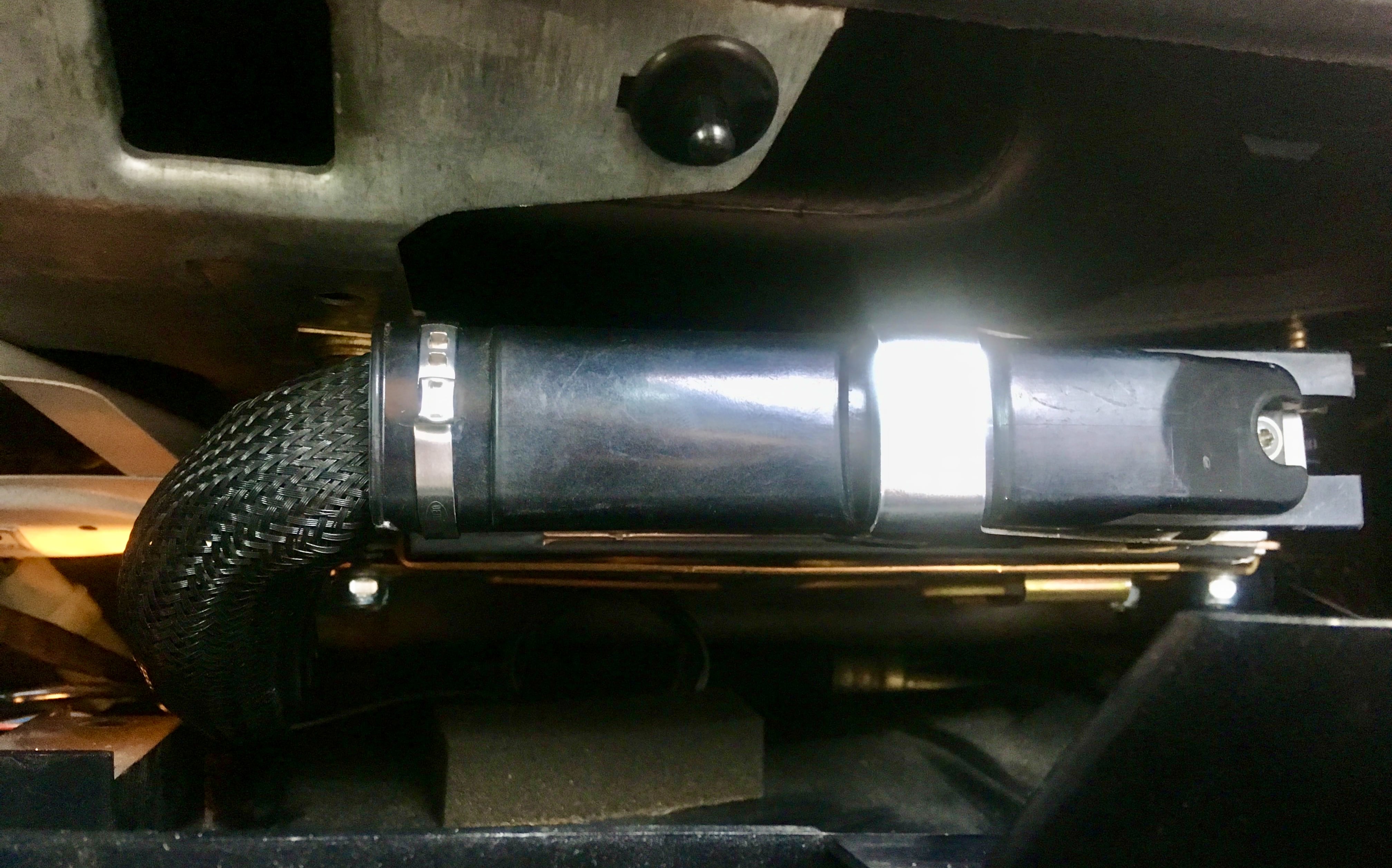 All of the part numbers and information came from a multitude of forum posts, sites, and realoem database.  See the E30 Engine Swap Links post for more info.